Should Christian-made movies explore only discipleship methods like prayer, promises, and proverbs?
Everybody likes to talk smack about Christian movies. But nobody's doing anything about them.
To be fair, this criticism could apply to me, after my last two articles (this one and this one) that try to be optimistic about Christian movies. Dang it, Jim, I'm an editor and writer, not a filmmaker. I'm likely in the 1 percent of "millennials" who have hardly touched a video editing software.
This is why, when I explore Christian movies, I generally tend to emphasize criticism of themes and emotions, not craft.
For example, based on the themes of biblical books, I think Christian movies have too much "Proverbs," not enough "Psalms"; too much James, and not enough Romans; too much Ruth, not enough Judges; and too much Revelation, not enough Genesis.1
Mind you, craft is important. I won't affirm even a hint of "the outer shell doesn't matter, only the soul inside" pseudo-Gnosticism about valuable human stories.
But for myself, I'm not qualified to critically evaluate basic film elements like lighting, editing, or whether the best key grip properly fetched a gaffer, or whatever it is they do. Like a driver, I know if something under the hood is rattling, or whether the vehicle performs the basic task of staying on the road. But in the event of mechanical failure, I'd simply find a mechanic to explore exactly what's gone wrong.
And a lot's rattling under the hood of many Christian movies—not just the ones I've seen reviewed, but with many of the ones I've seen and reviewed myself. (Click each title for my original article or review.)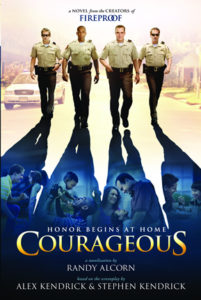 A man in grief after a family tragedy is slowly beginning to recover. Already the audience can tell this is happening, and up until now it's been (mostly) realistically yet cinematically shown. But already the story begins to overdo it by showing the man arriving at a place he's been before. There his daughter had once asked him to dance with her, but he had declined. Now he is reenacting that dance. He looks happy. The music is whimsical and the scene almost already becomes schmaltzy. But then he has to start praying, aloud, acting well — but over-explaining to the point of audience-participation squirming.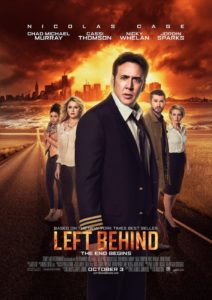 The book's opening alludes to wars and rumors of wars, indicating a world ready for the end times. The movie bizarrely skips all that, showing instead a sweet little world in which even a Christianity-hating big sister takes her kid brother to a mall. So why does God bust in to ruin everything with the rapture? Only after this event do people actually start screaming and looting. Movie-Left Behind asks me to believe this nice world actually exists while also believing that this world is overdue for apocalypse. . . .

If such a movie tells us "earthly" things and we do not believe (because the poor product is simply unbelievable), how will we believe when it tells us "heavenly" things?

Alas, then the story attempts a victory lap. Judah, his family, and even Messala leave Judea. They join with Ilderim (Morgan Freeman), who had trained Ben-Hur as a charioteer, to … spread Christianity? Help him race his chariots? I wasn't sure, but more sure is the fact that Judah and Messala ride off very nearly into the sunset.

The end is simply awkward. It felt like an alternate finale that was filmed as part of reshoots, as if this were a last-minute fix in response to evangelical test audiences who wanted a glossier photo finish. But for a story about messy, grim, realistic themes like betrayal, murder, vengeance, and the clash of cultures such as the Romans and Jews, a Disney-style finale doesn't work . . .

The film's production and plotting struggle. Some tighter editing could have helped the story move more quickly, dialogue tends to drag on or feel stilted, and while Gavin's final ad-libbing as Jesus in the Easter performance offers a few profound moments, his change to a new life follows expected beats. The obligatory scenes of Gavin's partial "relapse" may have lost me the most: when Gavin is recruited back to Hollywood by a stereotypically flashy agent and a grungy TV director, "worldliness" briefly ensues, but a sinful lifestyle that is so obviously unappealing doesn't realistically present any competition to Stone's potential conversion.
Should Christian movies only evangelize?
Fortunately, since then, I've tried to see only better Christian movies. This includes recent fare such as Risen (2016), The Case for Christ (2017), and Paul, Apostle of Christ (2018).
These films better reflect the ideas I tried to capture here in my Left Behind review:
If Christians don't eat and drink and farm and suffer and die and live in the real world, it doesn't matter how much we say we care about saving souls. If we don't recognize that something comes after biblical salvation—restored humans who imitate God in all things—then it doesn't matter how much we say we want good movies. Our own religion will betray us, for deep down we will secretly believe that movies are meant for nothing but evangelism. And we will also believe that evangelism itself is worth nothing to the human soul but more evangelism.
I also challenged the "movies should teach/evangelize" assumption in this article ("When All You Have is Evangelism, Every Movie Looks Like a Tool"):
What is the chief end of any movie, or of anything at all? Is it evangelism? If so, we will have no purpose in the promised New Earth that only saints will enjoy. And if so, criticisms or support for Noah and other films also fail the test because they don't include direct salvation calls. In fact, Scripture itself fails such a test. Where are clear plans of salvation in books such as the Psalms or Esther?
A (brief) solution to better Christian movies
Ultimately, the Great Commission (Matt. 28: 16–20), or any church-based function, is a limiting basis for excellent Christian movie-making. Christian creatives should, instead, look to an older and more eternal "commission"—the cultural mandate of Genesis 1: 27–28:
So God created man in his own image,
in the image of God he created him;
male and female he created them.

And God blessed them. And God said to them, "Be fruitful and multiply and fill the earth and subdue it, and have dominion over the fish of the sea and over the birds of the heavens and over every living thing that moves on the earth."
After God gave this mandate, Adam and Eve sinned. Their sin distorted and nearly killed human purpose. Christ rescues people through his death and life, then gave his church the Great Commission to disciple others. But it is important precisely because Christ uses this discipleship to restore humans to this original God-exalting purpose. Should Christian-made movies explore only discipleship methods like prayer, promises, and proverbs? Or should we also go beyond into greater, restored-humanity themes?
I would err on the side of the latter, for this simple reason: the Great Commission, so far as it relates to gospel proclamation to save human souls, is temporal. It's vital now, but is best done straightforwardly by evangelists. In eternity, however, we'll be worshiping God in other ways forever. Why not make and support Christian movies with that greater potential legacy in our hearts?
See also these articles from Speculative Faith: